Pellon #70 Peltex Sew-In Stabilizer
This type is Peltex 70 which is a sew-in stabilizer. This is my favorite stabilizer for creating three dimensional art and for making bags and purses.
Pellon #72 Peltex Fusible Stabilizer
This type is Peltex 72 which is double-sided fusible. This is my favorite stabilizer for making journals and notebook covers.
Sulky Tear-away Stabilizer
This is standard tearaway stabilizer. I use it to stabilize my sewing for lots of different applications, but particularly when sewing decorative machine stitches because it helps to support the stitching and they turn out beautiful every time.

Fabri-Solvy Water Soluble Stabilizer
This is my preferred type of water soluble stabilizer. It looks like fabric and is used for free standing lace and similar sewing applications. You can see how I use it in these tutorials here and here.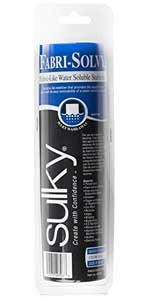 Sulky Solvy Water Soluble Stabilizer
This is a clear type of water soluble stabilizer that looks like plastic. I use this for times when I need to trace a design onto the stabilizer before sewing machine lace. I just place the stabilizer over a copy of the design, trace it, then sew it.

Sulky Ultra Solvy Water Soluble Stabilizer
Similar to standard Solvy, but triple the thickness for applications where you need a lot of support for your stitching.

Pellon Wonder Under Fusible Web
I like using wonder under because it's very thin and doesn't stiffen your fabric too much and it really sticks things together when you need it to.

Pellon 906F Fusible Interfacing
Pellon 906F Sheer Fusible Interfacing is perfect for apparel and crafts.
Pellon Craft-Fuse Stabilizer
Craft-fuse is perfect for use in home decor projects, kitchen apparel and accessories, as well as handbags and wallets. It stabilizes and supports projects giving a crisp hands and added body.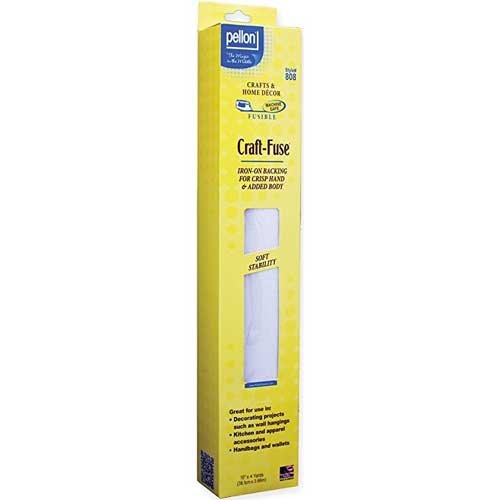 Warm & Natural Cotton Batting
Warm and Natural cotton batting is my favorite. It's easy to work with, is very soft and has a nice drape, and it's easy to sew on both by machine and hand.