Dritz Point Turner and Seam Creaser
This tool can be used to turn and poke out points and also to crease seams.
Clover Hera Marker
A hera marker is used to make creases on fabric and I use it where possible instead of using a fabric marking pen. It can also be used to press out curved seams. Perfect for sewing or quilting applications.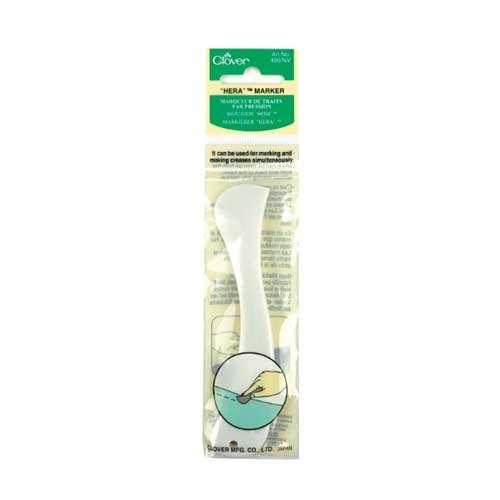 Clover Fine White Marking Pen
My favorite marking pen for times when I can't use a hera marker. It's white and can be used on practically any color fabric (except white) and I like it because it has a super fine tip for intricate markings, it works every time, and it disappears when you apply steam from your iron.

Chalk Marking Pencil
For applications where I can't use my hera marker or the fine white marking pen, I like to use this chalk marker. It makes a strong, visible mark and easily wipes or washes away.