This is a journal cover I finished recently. The image is a digital art design printed onto fabric paper using digital grounds. I've used this image before, but it's taken on a whole new persona now that I've added other design elements. These journal covers are about 7″ x 5″ and are a great size to test out my digital art designs before printing them in a larger size. I hope to get a few more journals completed shortly.
And the back …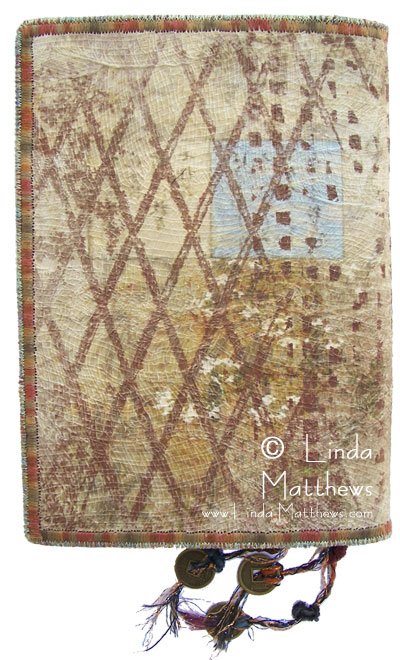 Resources
You can find additional information about the products I use here in my Resources Section.
Enjoy this post?
Sign up for my newsletter and stay up-to-date with all the latest news
Get my blog posts delivered straight into your inbox as soon as they are published!
Sign up for my Blog Email