There are lots of different ways to make fabric paper depending on what you are wanting to use it for. I generally make fabric paper in order to create interesting and unique surface texture that can then be used in mixed media projects, or as a base fabric for adding hand or machine sewing and other embellishment, or even used as a surface for printing my PhotoArt images. I also use different recipes for making fabric paper depending on exactly what I'm going to do with it.
I use it as a base fabric for adding additional stitch and texture when making my art bags.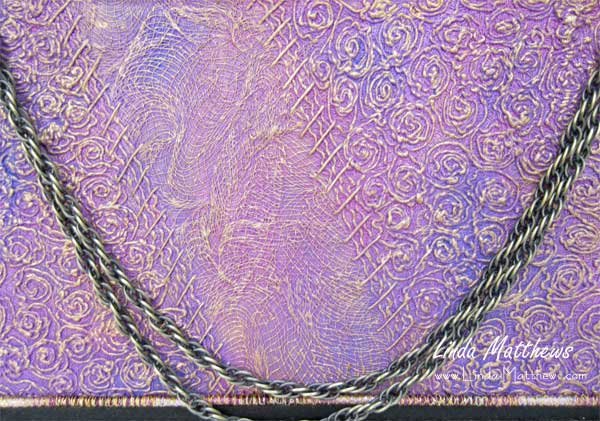 As a base fabric for printing PhotoArt images to create digitally printed art bags …
… and journal covers.
And also for making background textures for art quilts.
How to make textural fabric paper
This tutorial is a great starting point for developing your own fabric paper recipes and shows you how to make painted textural fabric paper which can be used as backgrounds for mixed media art quilts, or it could even be cut up and used for incorporating into fabric collage. For plain white fabric paper "blanks" that can be painted on at a later date, simply omit the addition of colored paint. I often keep a bundle of white blanks that I can paint as needed.
What you'll need
– some muslin or plain cotton fabric
– tissue paper
– cheesecloth
– pva glue (plain old Elmers glue)
– fabric paint or acrylic paint
– a foam paintbrush
Let's go …
Take a piece of muslin and rinse it so that it's damp.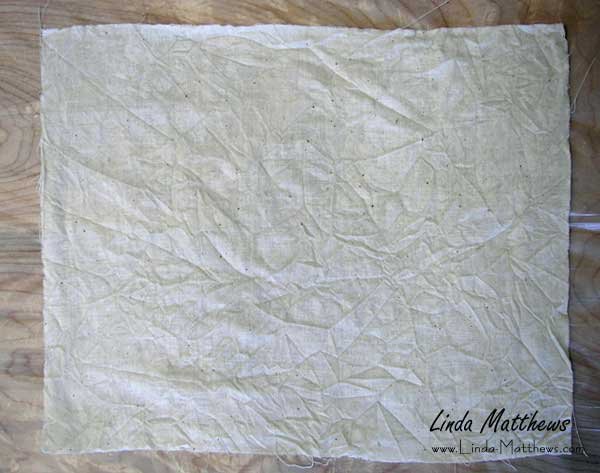 Then make your glue mixture – two tablespoons of pva glue mixed with half a cup of water. You can adjust this to suit your own personal needs.
Then add some color; either fabric paint or acrylic craft paint. Adding the paint to the glue mixture makes it really easy to apply to the fabric.
Using a foam brush, slop on the glue/paint mixture so that the muslin is saturated.
Next add some tissue paper. Tear it into strips and scrunch it up, then using the flat side of the foam brush, mash it onto the top of the muslin. Use extra glue/paint if necessary to flatten it down. Make sure it is quite flat with no air bubbles.
Cut some strips or bits of cheesecloth and mash them onto the top of the tissue paper in the same way.
You can now add bits of extra color for contrast if you like.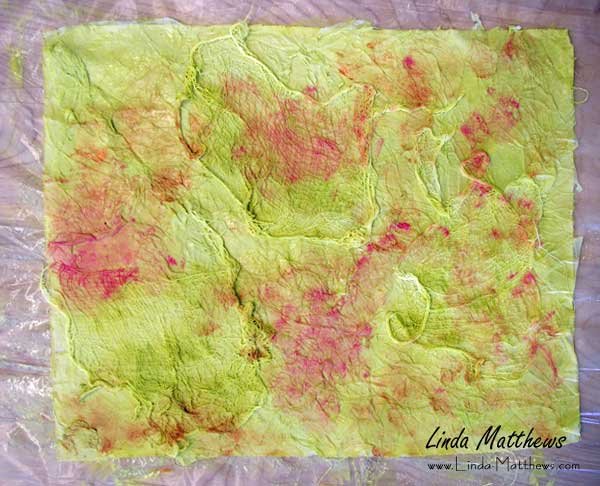 Now go away and leave it alone until it dries. Since it's a big sloppy mess, this might take a little while. I usually leave it overnight.
Once it dries, the fabric paper is quite stiff but handling it softens it up. And of course they are fully stitchable. Have fun!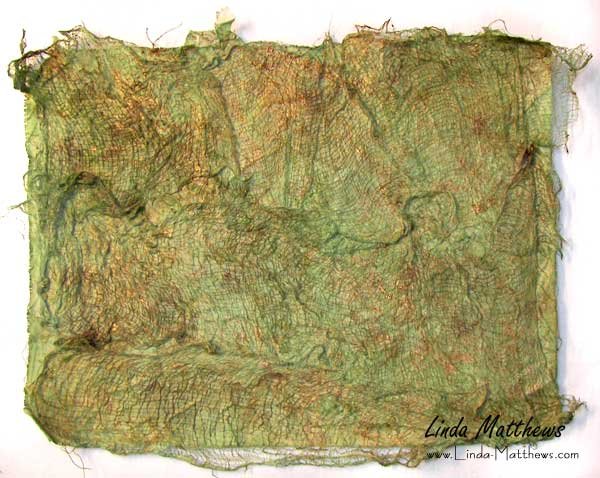 Enjoy this post?
Sign up for my newsletter and stay up-to-date with all the latest news
Get my blog posts delivered straight into your inbox as soon as they are published!
Sign up for my Blog Email