Creative Stitch Alchemy
a free mini-course
Creative Stitch Alchemy is a free mini-course designed to guide you through the process of making a beautiful
stitched mixed media mini-journal that is creatively assembled. Through the use of journaling, thoughtful self-exploration,
and mindful stitching, you can create something beautiful that holds personal meaning for you.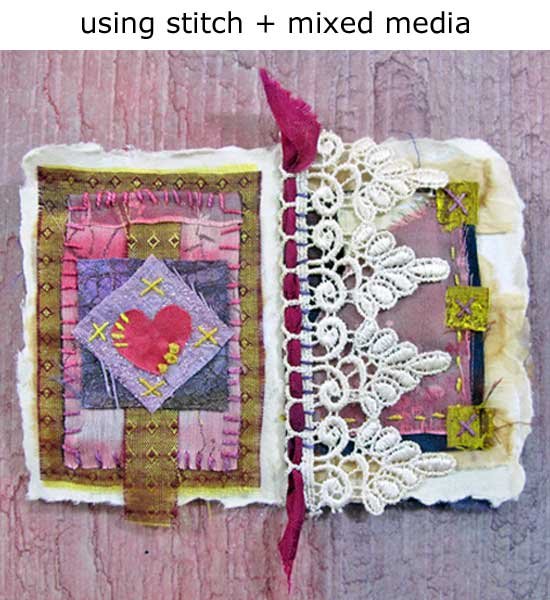 Perfect for the time challenged!
This journal is small!
Got a Question about this Mini-Course?
Sign Up! It's Free!
The next session of Creative Stitch Alchemy

Begins Friday 31st March 2017
The mini-course runs for approximately five weeks with a new email lesson every week. The theme of this mini-journal is "Unfolding".
Registration closes 30th March 2017 (EST USA)
Please make sure you enter your email address correctly to ensure you receive the emails. If you miss out on any of the emails we won't be able to resend them.
When you register for this course, you'll also receive the
Creative Cloth Newsletter which will keep you up-to-date with new classes, product releases, and special subscriber savings.
No spam. Unsubscribe at any time.