In this week's session of the Creative Stitch Alchemy Mini-Course: Unfolding …
we're now ready to assemble the mini-journal.
After spending the last four weeks creating the pages for our mini-journal, all that's left is to assemble them by glueing them onto a piece of paper.
The front and back sections ….
The inside sections …
And now the mini-journal is complete.
Creating these mini-journals is a process, and with each new mini-journal the process is different. Through thoughtful journaling, and mindful stitching, a story emerges that reveals a little more about ourselves. Perhaps it's a whole new story, or maybe it's an old story told in a new and different way.
It could be a very personal story intended only for our eyes, or a story that's inspiring and one which we're happy to share with others. My stories always tend to be quite personal and filled with sacred symbolism.
The Front Cover
I always like to finish my mini-journals by wrapping them with a length of decorative fiber and little charms. This is a symbolic way to keep my story safe and treasured.
Page Two
A butterfly totem guards my secret story …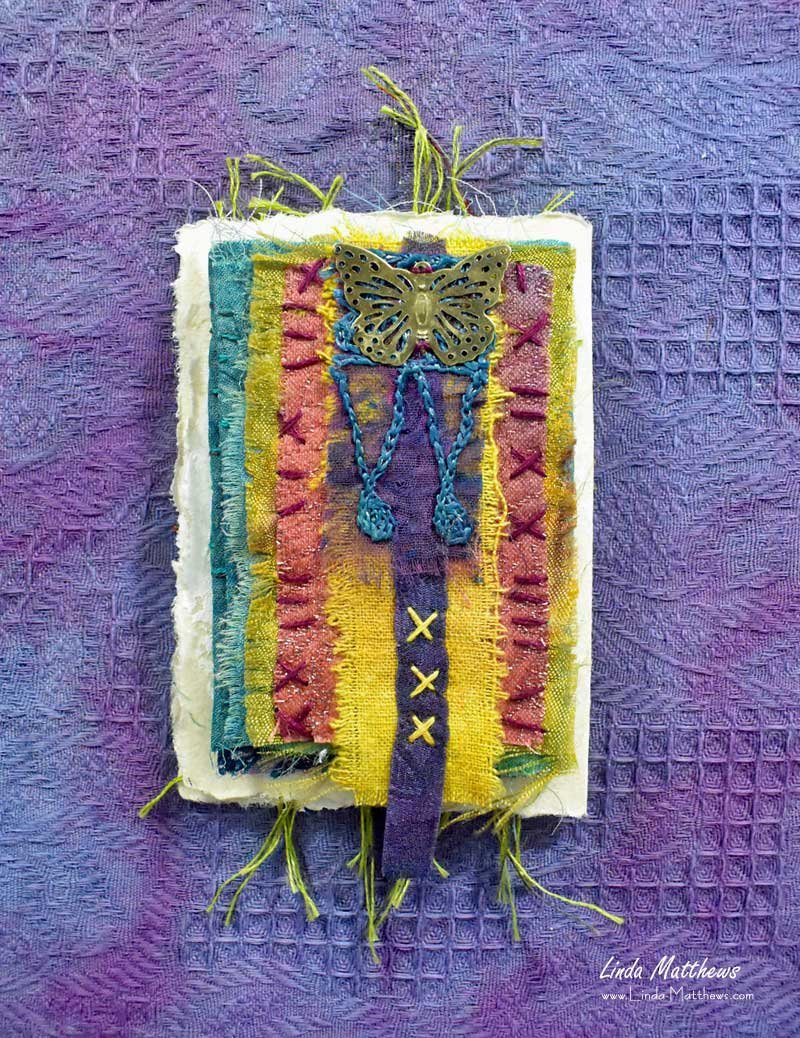 … which, in keeping with the theme of this mini-journal, unfolds …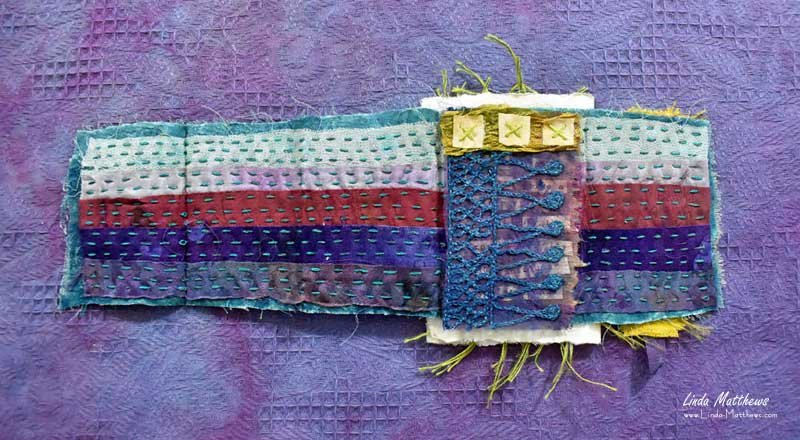 … to reveal the story.
I would love to live like a river flows carried by the surprise of its own unfolding.
John O'Donohue
Page Three
I love creating beautiful and unusual hidden pockets …
… that open to reveal a small treasure. A personal note … another part of the story.
Back Cover
The back cover ends the story and is stitched using a contemplative stitch. A small meditation.