Creative Art'n'Soul Printable Journal Kits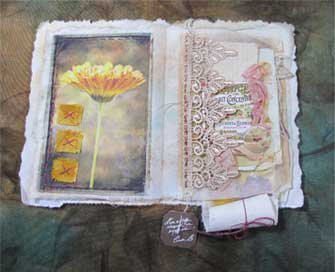 For the last several years, I've combined my daily artistic practice with something else which has become very important to me – memory keeping. And not just the big things, but the small everyday things that often go unnoticed. As I get older, it feels important to acknowledge these small things, just as we did when we were children and in complete awe of the world around us. Doing this seems to bring back memories of the magical way the world looked when we were young.I've been enjoying this process of memory keeping in a more creative way than the usual written or sketched journals, or the system of using cards in plastic pockets which is convenient, but well … just a little too much plastic for me. Instead, I've been stitching hand-made journals which fills a deeper need in me to be more creative in my documenting process. This type of artful creativity is a whisper from my soul to not only remember the little things, but also to make them special and worth remembering.
While documenting these moments in this particular way is meaningful and creative, it's also really time-consuming!
And during this sometimes lengthy process other moments are slipping by and being entirely forgotten.
So I developed a new way to keep track of my memorable moments!
One that is still very creative and meaningful, but also fun and practical.
Say hello to the Creative Art'n'Soul Printable Journal Kits
Printable journals are nothing new, but it's how you use them that makes all the difference!
Printable journals can be used to make junk journals or similar types of journaling books, and they are also perfect to use as memory journals.The process of assembling the journal is artfully creative, and the pages can be quickly and easily personalized to use for daily memory keeping. The printed pages are perfect to use on days when you're time-challenged, and can be combined with pages made by hand using stitches and/or mixed media. These hand-made pages can be made on days when you have more time to create.
This process also fills a desire to develop a creative artistic practice by being artfully creative each and every day.
This year I'm designing a new printable journal kit every month, so each day can be documented on a page of the monthly journal, and at the end of the year 12 beautiful journals will tell the story of this year's journey.
Basic Tutorials
Basic Small Journal
Basic Small JournalNotes
Basic Journal with a Spine
Also
check my blog regularly
for techniques and tutorials to help you get the most out of your journals.
Taking Flight
The "Taking Flight" journal kit is a perfect theme for beginning a new project and is filled with possibilities.
Some of my journal pages from the Taking Flight Journal Kit
You can see more here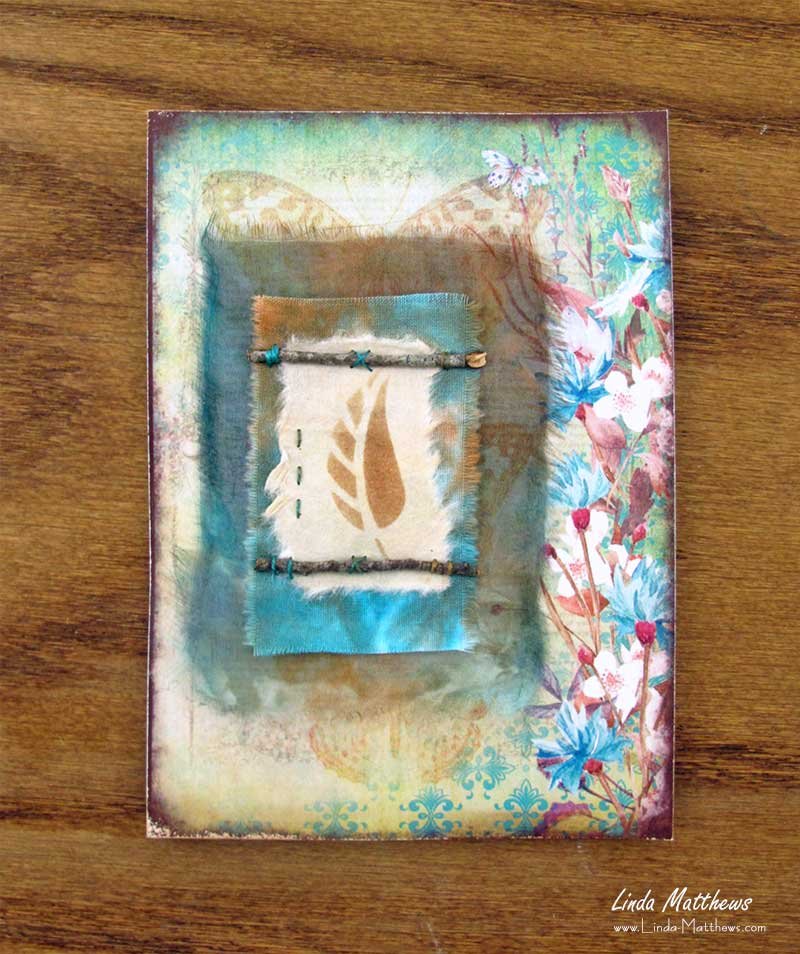 A preview of the Taking Flight Printable Journal Kit