Take a meandering journey down the path that leads into your own untamed garden.
Using images and words, fabric and stitch, embellishments and ephemera – you'll learn how to tell a visual story of what lies within your garden – and perhaps even what you hope to find hidden there.
Snippet-Style Rolled Journals are fun and easy to make, and are a perfect way to tell a visual story using an unconventional journaling format. These types of journals can be made in any width and length, and then wrapped around, or hung from, a spool. They are a perfect small sewing project for travel, or for times when you only have a few minutes to sit and stitch.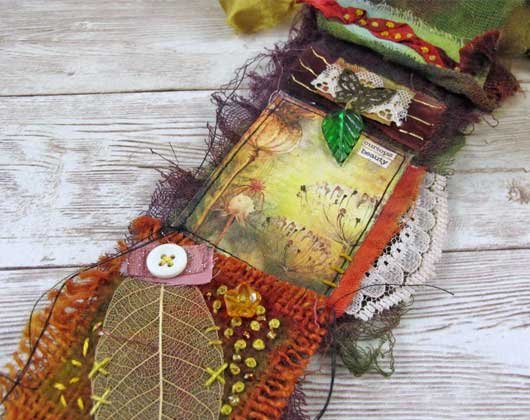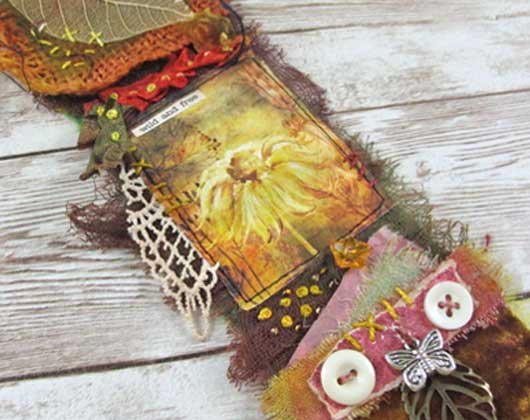 Included
Approximately 30 minutes of edited video
Downloadable supply and resource list
24/7 access to the online classroom
Teacher support
Inspiration and sharing via the Creative Art'n'Soul Facebook Group
Note: Images not included
How the class works
This class is an online self-paced workshop that you can sign up and take at any time. The online classroom is always open so you can access your lessons at any time. The lessons will be made available to you for the lifetime of this website.
Classroom Requirements
Refunds
No refunds. All sales are final.
Still Got Questions?
Register
This is a self-paced online workshop
New Students
After payment, please check your inbox for an email with a link so you can register to access the workshop.
Returning Students
After payment, please log into the online classroom where you'll find a link to your workshop.
If you experience any problems
Please email me
Save!
This class is also included as part of the value-packed Creative Art'n'Soul Journaling Bundle.
You can find details here
$19.95