Last week's prompt for the "Wild Soul" Art Journal Challenge was "Courage".
This Week's Art Journal Prompt
This week's prompt is Dream. This prompt challenges us to take steps that move us in the direction of our dreams.
The biggest adventure you can take is to live the life of your dreams.
~Oprah Winfrey~
Download the inspiration card for your personal use
Learn how to assemble the inspiration card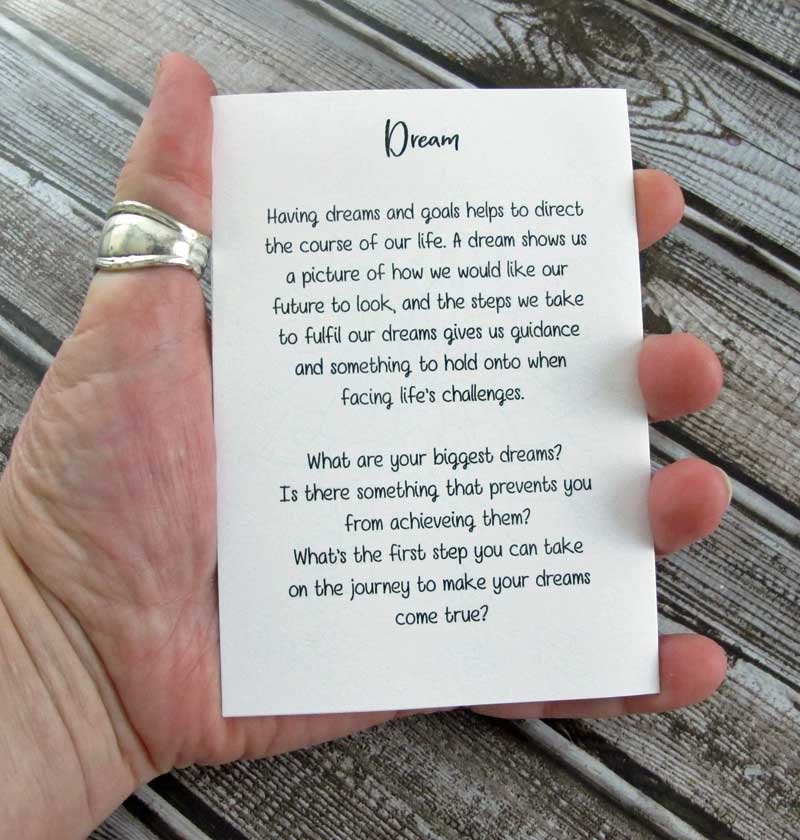 I look forward to seeing your art journal pages!
The Wild Soul Art Journal Challenge
It's free to participate in the Wild Soul Art Journal Challenge!
You can find details here
Share and Connect
I'll be sharing my art journal pages on Facebook and Instagram, as well as here on my blog each week. If you'd like to share your art journal pages join the Creative Art'n'Soul Journaling Group and connect with others who love to journal creatively. Or share on Instagram using the hashtag #wildsoulartjournaling
Don't Miss Out
The best way to make sure that you get your weekly prompt is to
sign up for my newsletter
where I'll include a link every week.
Enjoy this post?
Sign up for my newsletter and stay up-to-date with all the latest news
Get my blog posts delivered straight into your inbox as soon as they are published!
Sign up for my Blog Email